0
Battlefield 4 is now out!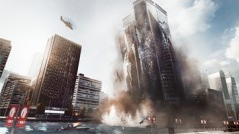 Map Rotation - The map list is failing to load rush maps (currently working on that problem)
Punkbuster - Not activating correctly. This is server side issue and others are experiencing this problem. We are waiting on a patch for this fix.
Queuing - You can't queue for a server.  Again, this is a server issue and we are awaiting a patch.  
We will keep you updated on what's happening with our server and if we get patches for it soon.  Until then, enjoy Battlefield 4 with us!  See you guys on the server!
Article: Battlefield 4 is now out!